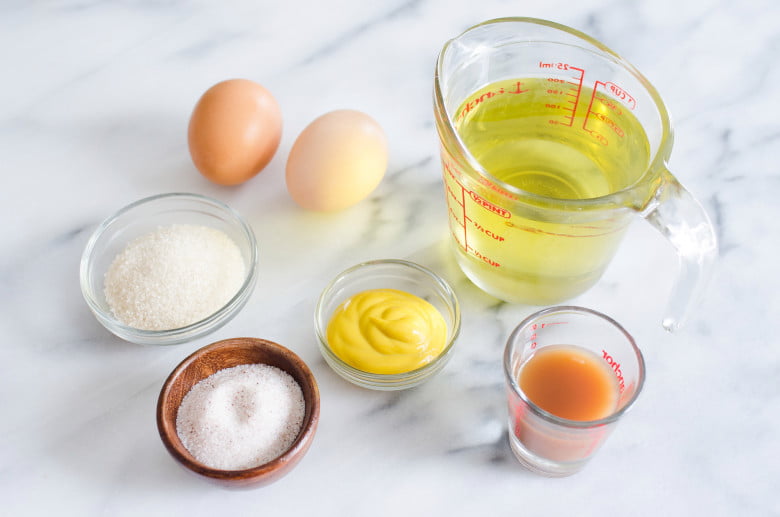 Liquid oil: 1 glass
White vinegar: one measure
Water: half a cup
Corn flour: one and a third of a measure
Eggs: 3 pcs
Salt: One Jam spoon
White pepper and red pepper: the tip of a teaspoon
Sugar: A teaspoon
Mustard sauce: a little
How to make homemade mayonnaise:
First, add oil and salt, sugar, pepper and mustard sauce to the blender and stir.
Separate the egg whites from the yolks. Then add the egg yolks one by one and beat in a blender until you get an almost creamy white mixture. Add the white vinegar to the rest of the ingredients and stir again.
Select another container separately. Combine water and cornstarch and place on a gas flame. Try stirring vigorously to give you firm, homogeneous ingredients like porridge. When slightly cooled, add slowly to the previous ingredients with a blender.
Tip: Do not refrigerate your ingredients at all, as this will cook the eggs's hot.
Know that the ingredients are added too slowly or it will cut. Here, after merging and adding, a smooth material will be obtained.